WHAT OUR CLIENTS ARE SAYING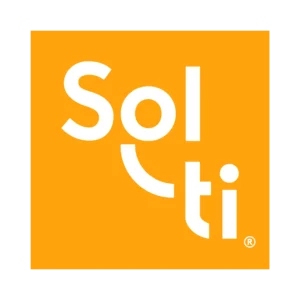 To whom it may concern,
This Letter of Recommendation is to give written information on our experience with CPQP International. In early 2023, we hired CPQP to help us with three strategic goals: increasing our existing plant output capacity, improving efficiencies and reducing labor. Through a 4 month engagement, with CPQP onsite daily, we successfully increased our plant capacity by more than 30%. This increase in plant capacity enabled us to delay a new plant build, improving our financial position as we did not have to move forward with a capital outlay as early as originally anticipated. This increase in plant capacity was seven figures monthly and eight figures annually in additional capacity that we had not previously demonstrated. As we increased plant capacity, CPQP was instrumental in training and implementing new SOPs and Work Instructions to increase efficiency on our lines. Our lines increased no less than 22.4% in the 4 months of our engagement. This amounted to reduced labor spend, dropping labor as a percentage of net revenue by 4.8% on our P&L. While we were engaged in the above project, CPQP also worked with us on refining our plans for our new plant with 5x the capacity of our existing facilities. Their insight on equipment, layout and structure helped us refine our plans to a best in class solution which we are now ready to commence at once. CPQP was responsive, professional and understood the bottlenecks in our plant like no other contractor or team member before. We will look forward to utilizing  CPQP in the future and recommend CPQP to manufacturers.
Best Regards,
Ryne O'Donnell
Founder & Chairman
Sol-ti, Inc.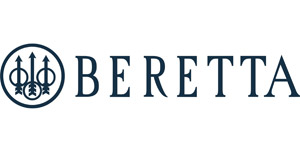 Please accept this letter of recommendation for CPQP International LLC, located at 105 Shore Vista Lane, Greer, SC 29651. Beretta U.S.A. Corp. hired CPQP partway through construction of a large factory in central Tennessee and we quickly realized that we would have been much better off had we retained CPQP from the beginning of the project. The CPQP staff dedicated to our project brought a level of expertise to the building construction planning and cost estimating that we lacked using our own internal resources. In a polite but persistent and incisive manner, CPQP staff dug deeply into the details of our building project, found ways to reduce costs and were able to provide us with clear, understandable guidance about what elements of the building design were essential and what could be improved without increasing costs.
CPQP was always responsive on an immediate basis to any inquiries that we had concerning the project and basically became a critical part of our project management team. I recommend CPQP without reservation to anybody beginning construction of a new facility or to anyone already engaged in such an endeavor.
Sincerely,
Jeffrey K. Reh
Member, Board of Directors
---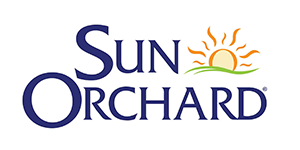 I learned of CPQP through a recently hired executive in our company about 3 years ago. We had an acute Operational problem that needed quick and decisive fixing, so I reached out to François. We immediately understood each other and the facts that we are both originally from Belgium and went to the same Engineering school probably had a bit to do with it. I worked very closely with Carl Cartwright across my network of factories and warehouses. I have nothing but good things to say. Carl's leadership, work ethic and knowledge are fantastic additions to teams as they are being molded and shaped. We successfully completed a move to a new group of frozen, refrigerated and ambient warehouses in Arizona; we then installed new packaging equipment, refurbished bottling lines in Florida and we then worked on significant infrastructure projects that allowed our company to continue to grow. I was so happy with CPQP that I had them present to our Board of Directors and recommended them to multiple companies in our portfolio. The new projects were also successfully delivered in the other companies.
Jean-Marc Rotsaert
Operating Partner, Centre Partners
CEO Sun Orchard, LLC
---
To: To whom it may concern
This memo indicates that, as V.P. of International Business Development and the leader of several factory start-ups with Fairfield Manufacturing (Oerlikon), we had the good fortune of employing CPQP in essential roles.
Specifically, I had the chance to meet and work with Mr. Frank Martin as our company evaluated Manufacturing operations in China starting in 2011.  CPQP helped evaluate the reports we got from many of the provinces we evaluated for the factory, comparing it to past experiences, and guided us to the best site selection, which was Suzhou Industrial Park.  This was down-selected from more than ten other geographies that offered many incentives that had to be sorted through.
The most essential support from the CPQP team was their prompt involvement in guiding our plant, equipment layout, and incorporation of the "Lean approach" to manufacturing and product/part flow within the factory.  We coordinated this across multiple countries and organizations, and their team was effective and efficient in this process, providing excellent support and leadership and timely and routine reports to leadership.
I always look forward to utilizing the CPQP team and call on Frank routinely when I have questions and need guidance from his tremendous global experiences.
Please feel free to contact me with any questions; my mobile is (765) 491-2190.
Sincerely,
Clement L. Strimel
President/CEO  CSC International LTD.
---

To Whom it may concern,                                                                                                                                                        Jan 5, 2023
My name is Doug Friesen, and I have recently retired as the CEO of Sany America. Sany is approximately a $15B company and is the number 2 or 3 global player in the construction industry. I hired CPQP International when my business was starting to stagnate and did not produce the results we needed and in the time frame, we were expecting. Immediately when CPQP international intervened, we saw a quick turnaround, and through their suggestions, we exceeded our expectations.
Because of the results they produced and the fast time frame that they completed the task, I called upon them a second time when we were in a similar situation at Sany. At the end of their engagement, I was so impressed with CPQP International's results and work ethic that I said to them, "If I can ever help repay you by writing a letter of recommendation, It would be the least I could, and it would be my pleasure to do so." They took me up on my offer, thus the reason for this letter of recommendation.
While I hold CPQP International in high esteem, let me share some attributes that got me there.
We could not believe the speed at which they worked and garnished results. When we looked deeper, we found the following

They were outworking our staff and Engineering Team. They would come in at 6:30 am, leave at 6:00 pm, and then work late hours into the night at the hotel.

During the day, there was no hesitation in involving our key players at all levels and holding them accountable for key tasks to get our projects back on schedule. They were polite, always explaining the whys, but at the same time steering the urgency of the moment to move the project faster

Their industrial experience is strong, and as a result, we received added benefits from our original contract.

Because of their own experiences and past engagements, they used this industrial experience to help us find vendors we did not know either existed or could be trusted. These vendors were not only used to fill in the gaps of our original contract but also many peripheral issues that came up outside of our original contract.

This helped speed up our projects and improve our efficiencies throughout the plant.

Everything we engaged CPQP International on came ahead of schedule.

The first engagement was with Crosby, a KKR Company for Project Management for re-tooling and laying out a refurbished Manufacturing plant for very large forging, stamping machines, assembly, and paint booths. This included sourcing, layout, overseeing contractor installation, production control, and manufacturing philosophy and execution. CPQP came in to replace a renowned consulting firm for its lack of progress. Once CPQP International took over, our project made up for lost time and ultimately was ahead of schedule.

The second engagement was when I became the CEO for Sany. We were charged with installing manufacturing capability to build excavators for this facility. We did not have the internal expertise, so I called upon CPQP to provide the project management for this undertaking without hesitation. Not only did they give the same results as previously mentioned, but they also Managed the production control aspects of manufacturing during the same time period. Once again, our entire executive team and I were very happy with the speed and result with which CPQP international helped us to facilitate this. Once again, the results were beyond expectations, and our projects were ahead of schedule.
As you can see, I highly support CPQP International and would highly recommend them as they have proven themselves to be extremely capable. If you are fortunate to have Carl Cartwright as your Lead, that is just a bonus.
I hope this was helpful to you. If you have any questions or would like to discuss this further, feel free to reach out to me at [email protected], or you can call me at 203-293-5209.
I wish you all the Best in your endeavors
Doug
---
RECENT ENGAGEMENTS
| Industry | Location(s) | Size (US$) | Type of Engagement |
| --- | --- | --- | --- |
| Automotive components | USA-Mexico | $60,000,000 | Lean manufacturing training and deployment |
| Automotive components | USA-Mexico | $60,000,000 | Lean manufacturing training and deployment |
| Automotive components | Mexico-China | $12,000,000 | Plan equipment move and reinstallation in China |
| Automotive components | USA-Mexico | $42,000,000 | Train Lean Manufacturing, improve production flow and quality |
| Automotive components | Mexico | $14,000,000 | Improve equipment up time and utilization |
| Automation Cables & Sensors | USA-Mexico | $65,000,000 | Set up New Plant, train and deploy Lean Manufacturing |
| Aerospace components | USA-Mexico | $25,000,000 | Planning for Lean plant start up, Lean Manufacturing training |
| Aerospace components | USA-Mexico | $15,000,000 | New plant start up |
| Aluminum Extrusion | China | $500,000,000 | Lean Manufacturing training, equipment utilization and quality improvements |
| Electric Motor | USA-Mexico | $22,000,000 | New Plant Start up, Lean manufacturing training and deployment |
| Electronic Assembly | USA-Mexico | $350,000,000 | New Plant Start up, Lean manufacturing training and deployment |
| Forging | India-China | $1B | Greenfield plant construction, startup |
| Injection Molding | USA- DR | $12,000,000 | Planning for New Plant start up |
| Injection Molding | USA-Mexico | $6,000,000 | New Plant start up, Lean manufacturing training and deployment |
| Lighting components | Korea | $5,000,000 | Lean manufacturing training |
| Lighting components | USA-Mexico | $2,000,000 | New plant start up, Lean manufacturing training and deployment |
| Medical device | USA | $24,000,000 | Lean manufacturing training |
| Medical device | Mexico | $150,000,000 | Lean manufacturing training and deployment |
| Medical device | USA | $10,000,000 | Product design assistance, quality system deployment, Lean implementation |
| Medical device | USA | $4,000,000 | Lean manufacturing training and deployment |
| Medical device | USA-Mexico-Czech | $230,000,000 | Plant relocations, startup |
| Medical device | USA- Germany | $155,000,000 | Lean manufacturing training |
| Packaging material | Mexico | $35,000,000 | Lean manufacturing training |
| Paving Equipment | USA | $120,000,000 | MRP- Lean training and deployment, move to new plant |
| Paper Conversion & Label | USA | $32,000,000 | Lean training and deployment, move to new plant |
| Paper Label | USA-Mexico | $50,000,000 | Lean New plant start up |
| Pump- Gas | Germany | $120,000,000 | Outsourcing |
| Pump- Gas | Czech Republic | $28,000,000 | Plan for new plant start up and supply chain deployment |
| Pump- Gas | USA-Mexico | $54,000,000 | New plant start up, Lean manufacturing training and deployment |
| Pump | India | $12,000,000 | Acquisition integration, Lean manufacturing training and deployment |
| Pump | China | $10,000,000 | New Plant Start Up, Lean manufacturing training and deployment |
| Shopping cart mfg | USA | $150,000,000 | Lean transformation |
| Stamping | USA | $3,000,000 | Plan for new plant start up |
| Steel distribution | India | $20,000,000 | distribution center construction, startup |
| Store fixtures mfg | USA | $33,000,000 | Lean transformation |
| Shipyard | USA | $54,000,000 | Lean manufacturing training and deployment |
| Wind Turbine Blade mfg | Denmark-USA | $500,000,000 | Plant reconditioning, new plant value engineering |
| Wind Turbine Nacelle mfg | Germany-USA | $1.6B | New plant strategy & design |